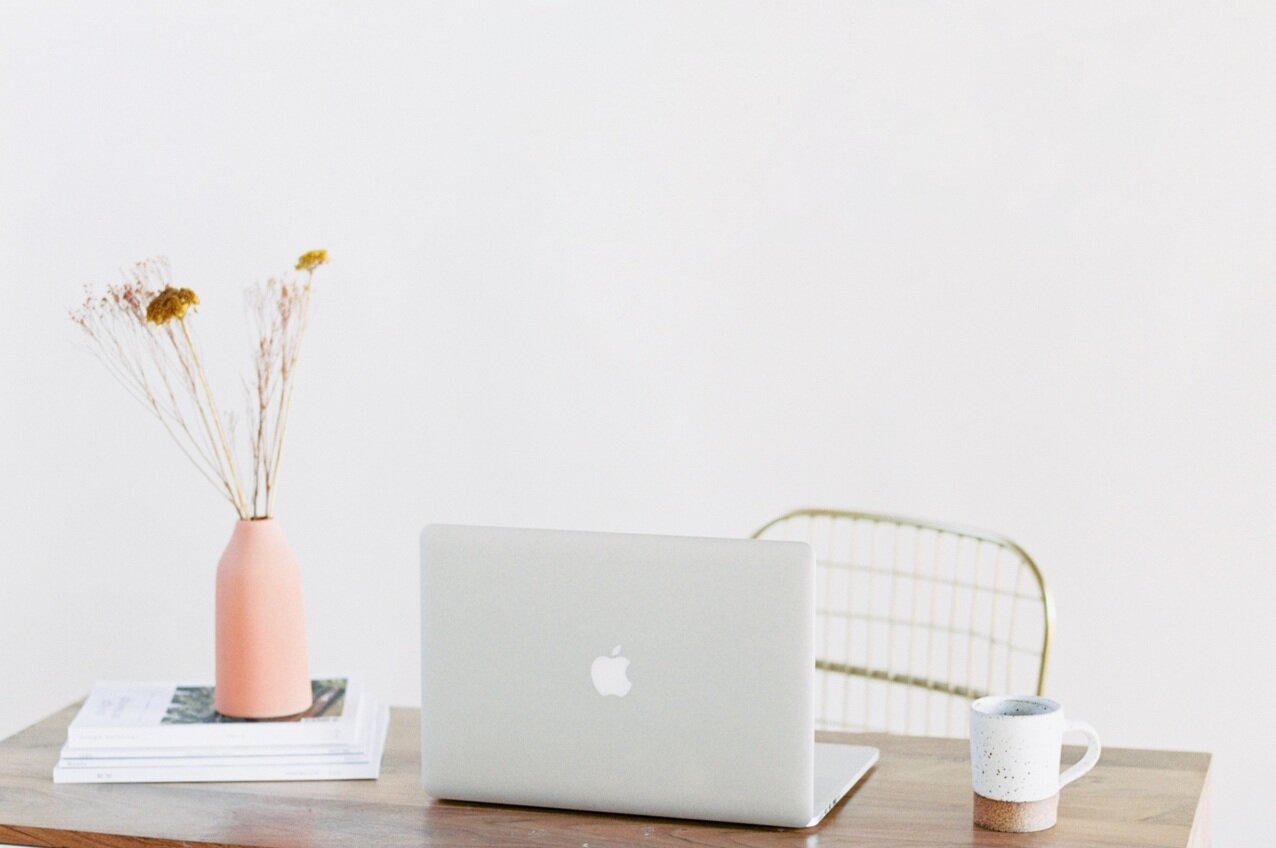 early bird enrollment opens october 11th!
Create a meaningful business.
Work from wherever you want!
GET PAID TO EDIT BEAUTIFUL PHOTOS FOR PHOTOGRAPHERS
AND TAKE CONTROL OF YOUR INCOME.
WHAT WOULD HAPPEN IF YOU…
Worked at home (or anywhere!) earning part-time income doing skilled work that is fun + rewarding?
Had the most interesting job at the next potluck?
Started a new side hustle and built a business that could potentially pay as much as a day job one day?
Private photo editors come from all walks of life...
✈️ Driven digital nomads looking for sustainable + legit remote income.
👨‍👧‍👦 Stay-at-home moms + dads needing to bring in extra income for the household.
👩🏾‍🎓 College grads looking for extra income to help pay off those student loans.
👩🏼‍💼 Career changers looking to learn a new skill + build a virtual business.
👩🏻‍💻 Existing virtual assistants interested in scaling their business + expanding their services.
📸 Anyone that loves photography and could benefit from earning extra income!
Discover Photo Editing: Video Series
Sign-up to receive the free video series!
Take a peak behind the scenes to learn more about the business of private photo editing to discover if this is a good fit for you!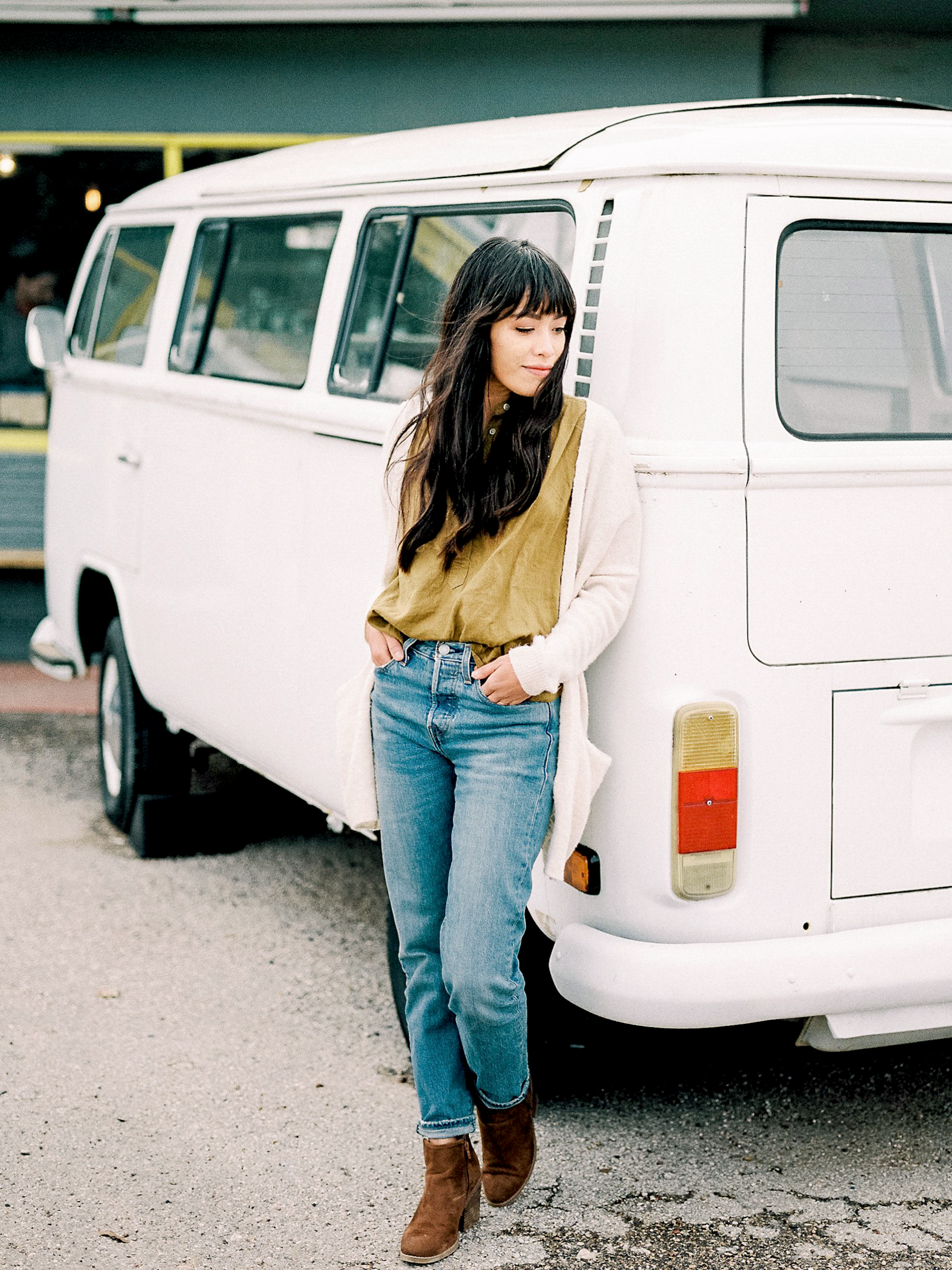 I'M KATIE. Editor, educator, adventurer…
I left my busy and demanding photography business to become a private photo editor in search of more freedom to live the life I wanted.
My photo editing business has given me a life of freedom — freedom to fulfill my dream to travel full-time, flexibility to set my own schedule, and full control over how I run my business!
It took me a few months to get my first few clients, now, over two years later I am maxed out with 20 clients from all over the world! (Where I make on average $275 - $300+ per job, with 15-20+ jobs per month.)
And best part is: because I provide an awesome client experience, I'm able to keep the majority of my clients year after year.
Whether you want to make $500 or $2,000+ per month...
The flexibility of your business is up to you! If you're looking to supplement your household income with several hundred dollars or a couple thousand per month, this is for you. Your determination, paired with time/growth, and how well you build your business can give you the potential to reach the goals you set.
LEARN THE SKILLS + BUSINESS FOUNDATION YOU NEED TO BECOME A THRIVING PHOTO EDITOR.
Welcome to the first and only online intensive training program where you can learn the technical skills, business foundation, AND marketing skills to create a "boutique photo editing business."
A step-by-step, complete online course + community with LIVE on-going support. Included is everything you would need to learn to become a trained, skilled photo editor with a thriving photo editing business — guiding you through every single step of your learning and business-building journey.
This is an online training program designed for busy people to learn at their own pace. The training program is broken down into organized, bite-size videos so you can squeeze in 15 minutes of training throughout your busy schedule.

Whether you're learning Lightroom from scratch or you have experience editing, this course is still for you! Learning photo editing techniques and tricks-of-the-trade is only 1/3 of the program — there is much more that goes into creating a thriving photo editing business, built for success, and I'll teach you all of it!
Here is what you'll learn
INSIDE THE PHOTO EDITOR'S GUIDE ONLINE TRAINING…
This course is designed to be learned in three parts:
Part One: Learning the skills of profitable photo editing using Lightroom.
Part Two: Building your streamlined business framework (systems + operations).
Part Three: How to market your services so you can find your first client.
let's break those down…
1. Photo Editing in Lightroom
✔ The technical skills of profitable photo editing in Lightroom, broken down into a bunch of bite-sized, step-by-step video tutorials so you can train at your own pace.
✔ I don't just teach you, I provide sample catalogs (aka galleries) for you to practice with.
✔ I leave out all of the fluff, and only show you the necessary tools and techniques I use while I do basic edits for my clients.
✔ How to work towards editing 100-150 images per hour. I will teach you how to edit quickly and consistently so you aren't sacrificing your time or the quality of your work!
✔ This training is for you even if you're a seasoned pro, or if you're learning from complete scratch — I share all of the tricks-of-the-trade. Creatively editing photography for yourself is vastly different than editing as a service, you absolutely need to learn the difference.
✔ The complete ins-and-outs of setting up and running your business. We dive deep into the business logistics: I guide you through every step of setting up affordable and easy-to-manage business systems. This includes things like: client on-boarding, file exchange workflow, invoicing, bookkeeping, sending contracts, establishing your business legally, and more.
✔ You'll learn industry standard pricing structures, how to choose pricing and a business model that fits the life and schedule you want. Discover how to price yourself competitively and fairly.
✔ How to use the email scripts and templates that I provide for you. Not sure what to say in emails? I've got you covered with frequent email scripts that I use in my own my business that will help you book those clients and set client expectations.
✔ How to respond to client inquiries and how to on-board your new clients.
3. marketing & establishing your services
✔ How to market your new business and services. Learn where to find your potential clients.
✔ How to attract potential clients with a brand and marketing strategy photographers are immediately attracted to. Don't let the fear of not finding your first clients stop you. Take the guesswork out of figuring out how to market your services and establish your business.
✔ Learn how to build your brand online without breaking the bank… or losing your sanity. I'll show you exactly how to find and research your niche so you can quickly build your brand online that will consistently attract the right clients for you.

✔ How to keep clients year after year by providing a unique + streamlined client experience that generates referrals, so you don't have to always hunt for clients! That's right, good photo editors keep the majority of their clients year after year. There aren't many other freelancing businesses that can do that!
Feeling anxious about the editing?
WHAT KIND OF EDITING ARE WE TALKING ABOUT?
📢 🚫 No, I'm NOT the kind of photo editor that does heavy retouching or Photoshopping. That's almost the opposite of what I do and what I teach.
These photos are basic edits of portrait sessions (families, newborns, engagements), events, or weddings.
They're the simpler type of edit like you see right here!
For our first batch of students, the course content will be on a "dripped schedule"! Our first batch of students will have immediate access to ALL of Part One of the Guide upon enrolling to get them started (that's over 7 video lessons for the first week upon enrollment).
The remainder of the Guide will be "dripped."
This means, that every week (beginning October 20th) 2-4 new lessons will be added until all of the course content is dripped out week by week to completion December 8th, 2019.



What else is in the Guide?
HERE IS WHAT MAKES THIS ONLINE TRAINING UNIQUE… STUDENTS WILL HAVE LIVE ON-GOING SUPPORT.


what does that mean?
📢 🚫 NO, I don't just sell you this course and then leave you without support!
I want to be there for you every step of the way to help you succeed!
✔ Have questions for me?
Each lesson has a "Comments" section where students can directly ask me a question as it relates to their current lesson! There is a chance another student has same question — we might as well post our Q+A's on each Lesson if it helps others!
✔ Bi-weekly LIVE video chats
to answer any and all questions that students have as they move through the course. The week of the LIVE video, students will get a reminder of when and where to locate the LIVE chat online. I won't end the chat until I've answered ALL of the LIVE or pre-submitted questions!
✔ Can't make it to the LIVE sessions?
They'll be recorded and posted inside of the private Facebook group that all PEG students have access to!
✔ Want advice or help from peers?
Ask questions, ask for help, or seek encouragement in the Facebook group!
+ HOW MUCH IS EARLY BIRD ENROLLMENT?

I'm not revealing my (amazing) Early Bird offer just yet! But, I will be offering a payment plan to make it accessible and affordable -- let's just say that with the payment plan you could access the course this month with a first payment of $250.

+ WHAT DOES "DRIP SCHEDULE" MEAN?
The course will be drip scheduled for the first launch! Think of it like an 8-week college class where each week you learn something new with lessons and assignments in between!
It'll take students 8-12 weeks to complete the course / launch their new business.
Our first batch of students will have immediate access to ALL of Part One of the Guide upon enrolling (that's over 7 video lessons).
The remainder of the Guide will be "dripped." This means that every week (beginning October 20th) 2-4 new lessons will be added until all of the course content is dripped out week by week to completion December 8th, 2019.


+ WHAT FORMAT ARE THE LESSONS IN?
The lesson formats within the course vary. I've chosen the best format for the content of each lesson.
The technical lessons will always be a screencast video of my computer screen as I walk you through technical instructions step-by-step.
Other lessons may include video with a combination of text or a workbook.
I've chosen the best learning formats for each lesson!
+ WHAT IF I'M REALLY NEW TO PHOTO EDITING OR PHOTOGRAPHY?
You don't have to be an experienced photographer to get started training to become this type of photo editor with this program. You DO however, need to be willing to learn a new skill, be self-motivating and proactive to put in the work!
The Photo Editor's Guide is a great fit for those that already edit in Lightroom for personal or professional use! The course will teach you what you need to know to specialize as a Private Photo Editor that does standard editing services (not retouching). You'll even learn how to price yourself competitively when you're new to the business, how to find your first clients, and more!
The technical training not only covers technical editing skills in Lightroom, but also covers the backend of the business (systems and operations) like: how to use Dropbox with your clients, how to use a CRM for client invoicing and scheduling, and more!
In addition to the email scripts and templates, you'll also have access to the "Client Onboarding" workbook that will walk you through getting started with each new client step-by-step!
+ WHAT IF I'M AFRAID I'LL FAIL?
Failure is probably the biggest concern new business owners (especially freelancers) have. What if it doesn't work? What if I don't earn enough money? What if they don't like it?
These are all common fears to have when you're embarking on a new professional journey. My best piece of advice (which might sound a little cliche) is to give it your all.
Set SMART goals that are realistic and remain dedicated. You'll never know what the results will be if you don't try to do this job, and you don't want to regret not giving freelancing a chance years down the road.
Work hard to gain more experience and build your network and don't sell yourself short. Charge what you feel you're worth and choose to do work that excites and inspires you.
Also, understand that everything won't happen as planned. Have a backup plan if you have to deviate from your original goals and try not to be too hard on yourself.
One person's journey with photo editing (or any sort of freelancing) may not look anything like the next person's journey.
+ HOW LONG WILL I HAVE ACCESS TO THE COURSE? AND HOW LONG WILL IT TAKE TO COMPLETE THE MATERIAL?
After you enroll, you'll have access to the course 24/7. You can go at your own pace, whether that's 15 minutes a day or a few hours throughout the week.
It could take students about 6-12 weeks to go through the course while completeing the tasks of building a new business. This all depends on your schedule. If completed correctly, students will launch their business and be open for business by the end of the course.
If you don't have time to start the course immediately, you can enroll in the course today and access it whenever you're ready to begin.
You'll also have access to any updates to the course (for free) as they become available. We will update the course occasionally based on students' feedback and needs.
+ HOW HARD IS IT TO FIND CLIENTS?
Like every freelancer out there, if you want to find work you cannot let your fear of rejection prevent you from getting good clients.
If you're starting from scratch -- yes, it will take some work to build your reputation and experience (just like EVERY other job!)
You HAVE to be willing to spend time refining your skills, growing your business, and building experience to find great clients. There is no way around that.
So no, after you do those things, it's honestly not hard to find clients. Clients will find you after you put in all of the work!
YOU DON'T HAVE TO DO THIS ALONE. Remember, ONE THIRD of the entire course is dedicated to marketing (AKA find your first clients). I give you EVERY single tool, down to even writing email scripts for you, that should set you up on a great start to finding clients.
There are lessons in PART THREE of the course that go over how to market yourself if you're brand new to the industry or to editing. THERE ARE WAYS, trust me. Everyone starts from somewhere!
I'll show you how to genuinely network, how to get photographers to work with someone new, and how to put you and your services out there to reach the potential clients that are best for YOU.

+ HOW LONG WILL IT TAKE ME TO EARN BACK MY INVESTMENT?
This can depend on the service rates you decide to offer, you can earn your investment back within the first few jobs from your first client. That's only about 15-25 hours of work
If you keep your first client, think about the recurring revenue you can earn as their ongoing photo editor. Remember -- the goal is to keep your same clients year after year.
I've got you! ONE THIRD of the course is ALL ABOUT marketing your services so you can land those clients as soon as possible.
It all depends on the quality and determination of your efforts! Like any service based business, you can open up shop and expect a line of clients -- but YOU CAN do everything in the Guide to move you closer to landing that first client.
+ WHAT IF I ALREADY HAVE A COUPLE OF EDITING CLIENTS - WILL I BENEFIT FROM THIS COURSE?
Of course!
All photo editors have started from a similar place in their professional journey! You could learn to think of your client on-boarding, management, and marketing potential in a completely new way!
If you need to further your training to help get your business organized and on track for growth, this could be the course for you!
If you want to grow your client list and you're not getting results with what you're currently doing, it probably makes sense to try something different!
If you're still not sure if you would benefit, please shoot me an email with the current status of your business, what you're struggling with, and your website link -- I'll give you an honest opinion on if this course would benefit you or not!
+ WHAT IF I ALREADY DON'T FEEL CREDIBLE?
I'll answer this as a freelancer, because everyone goes through this when they are starting out.
The freelancing industry is booming so it's easy to feel like a little fish in a big pond when you're just starting out. You may notice that your specific niche is competitive and wonder why clients would choose to work with you over someone else who has more experience.
On the bright side, there is always plenty of work to go around for everyone, and the more projects you take on, the more experienced you will become.
In order to get over this fear, you should build up your portfolio with quality work samples. I wouldn't recommend doing a ton of work for free, but perhaps you could take on a few assignments at first without asking for compensation in order to build up your experience or portfolio.
You can also charge clients an entry-level rate that I go over in the course and increase your rate over time as your value and experiences increased.
+ SHOULD I ENROLL IF I'M STRUGGLING FINANCIALLY?
My first response is no. If you're struggling financially, it might not be a great time to start a new business from scratch.
Student success is really important to me, and I hope that you're able to set aside money each month so you can join the Guide later on when it's not too much of a financial burden.
With that being said, I've started three businesses within the past 7 years. Each time I started a business I chose to invest and beleive in myself when it probably wasn't financially the "right" time for me to do so... and because I invested myself when money was scarce it really fueled me - helped me get to where I am today!
Sometimes you need to push yourself out of your comfort zone to see your true potential, right?
But, hey, I'm not the person to give YOU your finanical advice - what do you feel in your gut is the best for you? Go with that!
+ AM I RIGHT FOR THIS COURSE?
This course is for self-disciplined, proactive problem solvers. This is for people that understand that you need grit to learn and grow within a new online business. It's for those who are willing to learn new things, and understand that there isn't a destination - building and running a business is a journey that will change and fluctuate with you.
This isn't for people who want to get rich quick. It's not for those looking for a quick and easy business. It's especially not for those who don't understand how much trust it takes for a photographer to pay someone to edit their own hard work - it truly is an honor, and that needs to be respected and treated with the same level of care as your own work!
+ ARE THERE ANY OTHER EXPENSES BESIDES THE COURSE FEE?
Yes, starting a new business from scratch does take some financial resources.
Good news! Photo editing business have VERY LITTLE expenses, so much less than e-commerce or selling products! Your investment is also much less than going back to school for a degree or certification.
In addition to enrolling in the course (provided you want to choose services/equipment suggested in the course), here are a few other tools you'll need, including any expenses you might incur:
Dropbox Pro subscription: $10 / month
Adobe Lightroom Classic subscription: $10 / month
CRM Software for client management & invoicing - $35 / month (or FREE if you choose alternative routes that will also be mentioned in the course)
Website: $19 - $25 / month
Monthly expenses starting out could be as low as $64/month for your ENTIRE business. That's pretty amazing!
In the course, I suggest what laptop/equipment you should use. (If you don't have a laptop or need to upgrade to a better display: you can find used 15" MacBook Pros on BestBuy.com for less than $800)
Don't be concerned about extra costs!
You can get started with as many free versions as you can. Once you start working with your first client, a small portion of your first job could pay for an entire month of expenses.
AS you know, investing in an online course and business requires a bit more than money...
It takes time to learn the material and put everything that you've learned into practice. You have to be determined and persistent when things may not happen as easily or as quickly as you hoped. Everyone's journey will be different! You must stay positive and STICK WITH IT so you can persevere through challenges to reach your full potential.
I'm here to help, rooting for you!

+ DO YOU HAVE A REFUND POLICY?
If you are an Early Bird enrollment and find out within 7 days that the course isn't a good fit for you, I'll refund your course enrollment.
BUT - to receive this refund you cannot watch or even click **on Part One: Lesson 1-1** (my software can tell me where students are in the course). There are intro videos before Part One that explain what to expect that will help establish if the course is good fit.
+ CAN I DO THIS FROM ANYWHERE?
Yes, you can live anywhere as a private photo editor! I have clients located all around the world in fact.
Most of my clients are located in the United States or Cananda.
Discover Photo Editing: Video Series
Sign-up to receive the free video series!
Take a peak behind the scenes to learn more about the business of private photo editing to discover if this is a good fit for you!